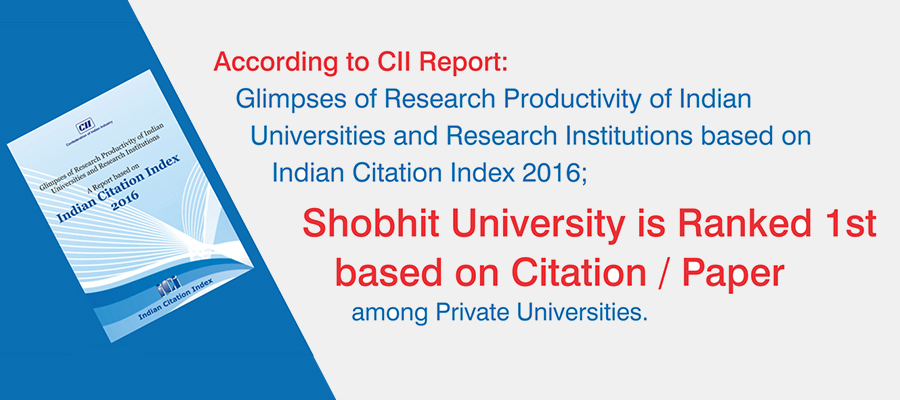 The University has strategically enhanced its infrastructure and program modernization in a manner so as to provide an enabling environment to students, faculty and partners for accessing quality education, research, and technological innovations. It has also renovated, improved and given an overall facelift to the existing structures and facilities, infrastructure renewal to make them environment friendly, modern and with latest trends in ambience.
Successful research requires the support of more than one laboratory. Departmental core research facilities offer state-of-the-art equipment and the latest knowledge to support and assist researchers. The University also has specialized labs in which advanced students and research staff work.
The University has a Central Instrumentation Facility to facilitate the research scholars. The University has allocated a budget of Rs. Ten Million for research activities and related expenses.
University has 1 GBPS leased line from national Knowledge network (NKN). Full campus is Wi-Fi enabled and access points are provided in all faculty cabins. All necessary software are available under Microsoft Campus Agreement. Sufficient numbers of servers, desktops, laptops, printers, scanners are also made available. The University Library has a very good collection of Research as well as Reference books.