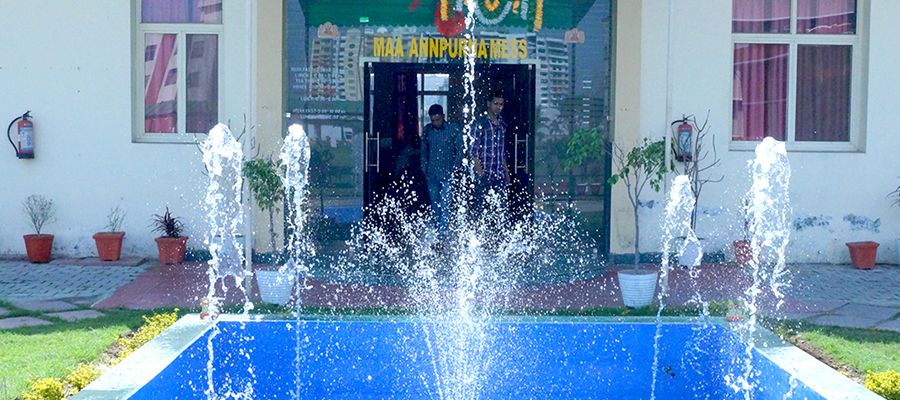 Student Housing
Living on campus is an indispensable piece of the SU student experience—nearly all our students prefer to live in residence halls during their first two years, and some stay longer. It develops a sense of living and sharing together along with a feeling of belongingness towards the institution.
University housing has two options:
Traditional residence halls, which contain mainly doubles (that's you and one roommate), with a few singles, and shared bathrooms
Suite-style arrangements, which include doubles, singles, or triples; private bathrooms; and central heating/air conditioning (some also have small kitchenettes)
Student Dining
Our dining program includes North-Indian, Continental, and South-Indian and many more food cuisine which contains good nutritious food and the menu is regularly reviewed by a Committee of students and faculty members in accordance with the tastes and likings of the students
The Campus Cafeteria is the place where students can not only satisfy their taste buds by serving a variety of foods and beverages, but also sit and relax in a cosy environment after long academic sessions.
Boarding & Lodging Charges
| Room Type | Triple Accommodation | Double Accommodation | Single Accommodation |
| --- | --- | --- | --- |
| Air-Cool | Rs.65,000/ | Rs.85,000/- | Rs.1,10,000/- |
| Air-Conditioned | Rs.80,000/- | Rs.1,10,000/- | Rs.1,60,000/- |
University Mess serves Indian Vegetarian Food only.
Refundable Hostel Security Amount: For Air-conditioned: Rs.10,000/- | For Air-cool : Rs.5,000/-
*The security deposit will be refundable to the student after s/he successfully completes her/his course. In case a student leaves the course midway or shifts to another institution without taking consent of the university, or without an NOC, the security deposit will be forfeited.